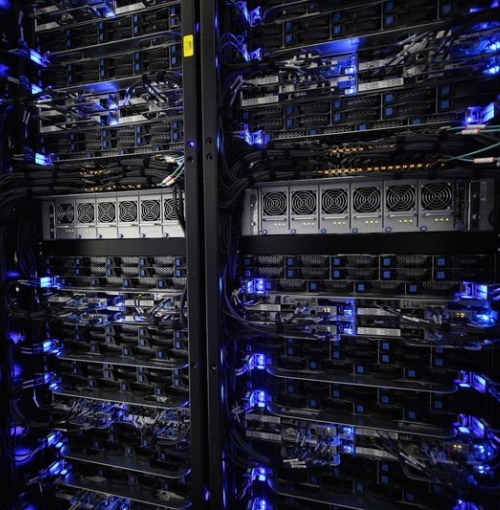 Dedicated (bare metal) server
Dedicated server (a separate bare metal server) - ordering this service you will get fully configured and ready for use physical servers.
This is the best solution for those who want to get the server with an original, atypical configurations and know how to plan resources properly. You get full control over the leased servers in the data center Colocall on the day of ordering and you can change their settings according to your needs and tasks and, of course, you can install any software there.
Leased bare metal server has a number of significant advantages in comparison to its purchasing:
Hardware server is very expensive and if you are not sure about the necessity of such expenses, renting of equipment will be the best way to check whether you need it.
Server maintenance requires the appropriate costs for service organizations, or high-cost specialists in staff of your company. Data center takes these expenses up completely and includes them in a server subscription fee.
Lease of computing and communication resources is the OPEX, at the same time as the purchasing of your own servers is the CAPEX.
Expensive server equipment loses more than 50% of the price immediately after its acquisition and it is a low-liquid asset.
In case of failure of leased equipment, the data center replaces it in the shortest time, in 24/7 mode, without the need to wait for the supplier's reaction.
Because the leased equipment belongs to the data center, any risks related with loss, damage, etc. are entirely risks of data center. You just need to take care of the correct arrangement of your data and keeping of its backup copies.
Our technicians are always ready to help you to choose the necessary configuration. Also, we are happy to assist with the location of data in the our cloud stores and provide support for the installation and configuration of any software.
Of course, this is only your choice: lease the server in data center Colocall or purchase it and place it in our data center.