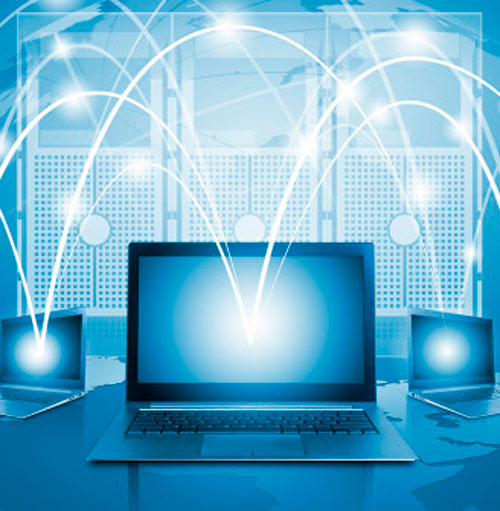 Cloud server
Cloud server (server or infrastructure in the cloud) — this is a service of lease virtual servers with hardware virtualization in the cloud infrastructure of data center.
This solution is for those who need high availability and flexible scalability of computing resources and fault-tolerant disk storage. Ordering this service, you get the opportunity to configure the physical parameters of your servers independently in the cloud, optimally manage the load of them, build virtual networks inside the cloud according to your needs.
Main advantages of the service are:
high level of availability of computing resources. All Colocall data center's cloud systems are reserved and distributed geographically across various points.
disk storage always contains two copies of your data, the failure or loss of any of the components of the system does not affect the performance of your computing resources and the safety of data.
you have possibility to choose the speed of your I/O operations. We can offer you hdd, ssd and ultra-ssd speed options.
using the ability to lease infrastructure in the cloud, you can design your own resources with unprecedented flexibility.
cloud technologies are available on our data centers in Ukraine and EU;
the ability to create virtual server snapshots.
By ordering the snapshots option of a virtual server, you activate daily snapshot creation at a given time. Snapshot is a complete copy of the virtual server file system at the time of snapshot creation with the possibility of further server restart from this copy. The number of stored snapshots and reserved disk space for them you can select in the Calculator when you make service's order. The time of daily snapshot creation is selectable in the user interface. There also is the possibility to create a snapshot manually at any time. You can restart the server from the selected snapshot at any time.
Our technicians are always happy to help you choose the necessary configuration of cloud server and to tell you about all the variety of possibilities using of cloud computing resources.